Together we light up the future
Our success and growth are owed to over 300 motivated employees in Munich and Berlin, as well as Seongnam (South Korea) and Bắc Ninh (Vietnam). In a combined effort, with competence and passion we develop and market outstanding products and systems for light measurement.
We work together as colleagues with respect and trust for each other on topics that inspire us. Mutual appreciation of the individual contribution is equally important as the joint development of individual and collective strengths. Customers and employees can rely on the company's high level of flexibility and reliability.
Flat hierarchies and short decision-making processes ensure that you will quickly assume responsibility for your field of activity at Instrument Systems – in development and sales, just as in production or management.
What is important to us
We are inspired by what we do
Trust and respectful cooperation are important to us
We can master our challenges as a team
Openness to different approaches leads us to better results
We see errors as an opportunity for further development
We are capable of and prepared for outstanding performance
We evaluate opportunities and risks with courage and common sense
For us, high flexibility and reliability belong together
We place an emphasis on appreciation and advancement of our employees
More
Who are we looking for?
We are seeking people who will help to take our fast growing technology enterprise forward. You should like assuming responsibility, readily identify with what is important to us and actively address new challenges. If you enjoy teamwork in an international environment, we look forward to receiving your application!
Technology-inspired career starters are invited to seize the opportunity to contribute their specialized skills and expand their expertise through a variety of tasks.
More
Our current job offers can be found here
More
Working at Instrument Systems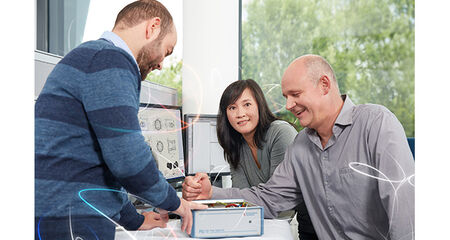 EXCITING: Research & Development (R&D)
In our R&D department you will help to develop product lines for LED and display measurement, spectrometers, optics and goniometers. In the functional groups Electronics Design, Design, Software Development and Metrology you will drive innovations and build on our success in the international competition.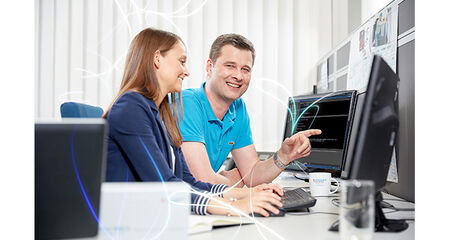 STRUCTURED: Finance & Administration
The various commercial functions of our company come together in Finance and Administration. In IT, Accounting, Controlling, Human Resources and Quality Management you will support the smooth running of all processes, to ensure the long-term success of the company!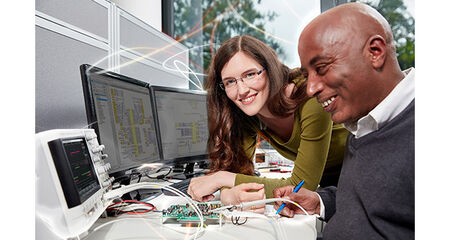 PRECISE: Production
The Instrument Systems production facilities are located in Munich and Berlin. Here you will assemble and calibrate our high-end instruments. Assembly and downstream production stages take place according to the 5S method, enabling effective processes and high productivity despite fast-changing and complex work assignments. Our test lab is certified to DIN 17025, ensuring the highest precision at all times.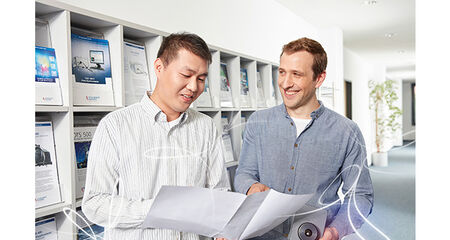 CLOSE TO THE MARKET: Sales & Product Management
In internationally focused technical sales you will work out sophisticated solutions for our customers in intensive consultations. With the support of our local partners, you will present our products at trade fairs and events worldwide. As a product manager, in close cooperation with Sales you will identify new applications and markets, define the future product strategy and develop our product range together with R&D colleagues.
More
Employee benefits
Flexible working hours and working time models
30 days leave entitlement
Company events
Free beverages
Fresh fruit twice weekly
Canteen subsidy
Bicycle leasing
Free employee parking
Bonus program – employees recruit employees
Extra holidays, e.g. leave for training purposes
Allowances for company pension plan
Vouchers on company anniversaries
Retirement bonus
Support in the search for childcare facilities
Emergency childcare
Life coaching
Support for eldercare
…and much more…
More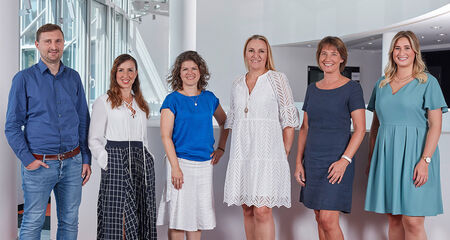 Instrument Systems GmbH
Kastenbauerstr. 2
81677 Munich
Germany
Human Resources
089 45 49 43 - 596

No appropriate vacancy? Please do not hesitate to submit your speculative application via our application portal.