Come visit us at SID Vehicle Displays 2021 in Detroit!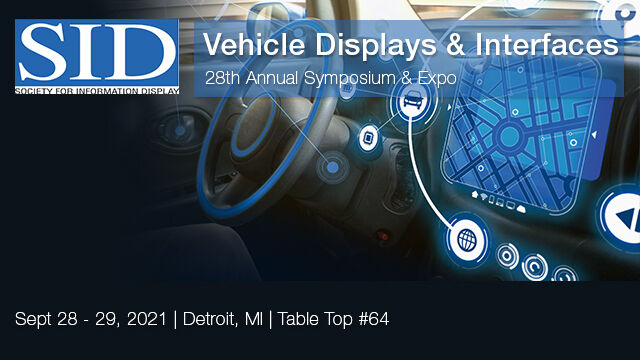 2021/09/08
Professionals from across the vehicle display industry will gather at the 28th Annual Symposium & Expo of "SID Vehicle Displays & Interfaces" from September 28-29! The symposium will circle around the latest developments and vehicle display technologies, such as automotive cockpits, head-up displays and touchless controls.
After last year's virtual conference, this year's event will take place in Detroit once again. Instrument Systems will exhibit together with Konica Minolta Sensing US, displaying our LumiCam 2400.
You will find us at Table Top #64. We are looking forward to meeting you there!