DVN Shanghai Workshop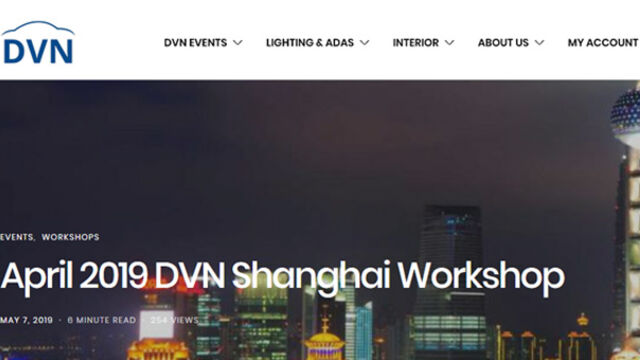 20.03.2019
At the DVN Workshop in Shanghai from 24 to 25 April, Instrument Systems will be presenting solutions for meeting current challenges in light measurement in the automotive sector.
These will include the new photometer DSP 200 for the measurement of spatial light distribution. The device is ideal for fast and high-precision "on-the-fly" measurements in combination with the goniophotometers of the AMS line. A demonstration of the high-resolution LumiCam 2400 color measurement camera – optimized for fast spatially-resolved evaluation of control elements and displays screens in car interiors – will be given at the "Automotive Dashboard Testing" station. In addition to the measurement of luminance and color distribution, it can also quickly determine homogeneity, contrast and mura effects with an extremely high level of precision. An LED measuring station with the CAS 140D high-end array spectrometer for maximum accuracy and repeatability rounds off the exhibition.
We are looking forward to your visit!
https://www.drivingvisionnews.com/workshop/2019-dvn-shanghai-workshop