Extended: 10% discount on our UV portfolio!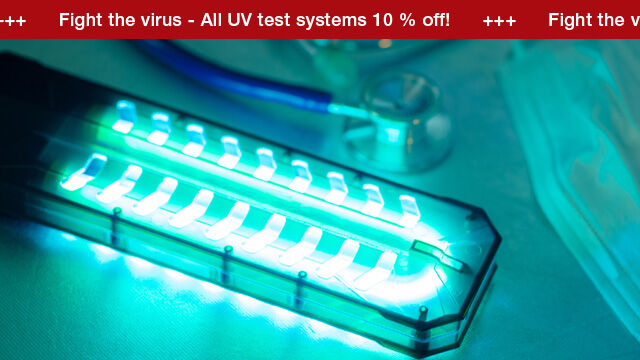 2021/02/26
In many medical areas, there is still an increasing need for UV-LED-based light sources for contactless disinfection, particularly for combatting the Corona virus.

In various applications, it still gains in importance to precisely determine the spectral properties of UV radiation sources, e.g. UVC-LEDs.

Because of the continuing demand, Instrument Systems is extending the 10% discount on its high-end, all-in-one systems for the measurement of UV radiation sources until 30th of June 2021. Have a look here:

All-in-one system for UV-LED Measurement
All-in-one system for Blue-Light Hazard Measurement

For tailored systems with your special requirements, please contact our sales engineers here.