Meet us at ISAL (International Symposium on Automotive Lighting), 4–6 April 2022!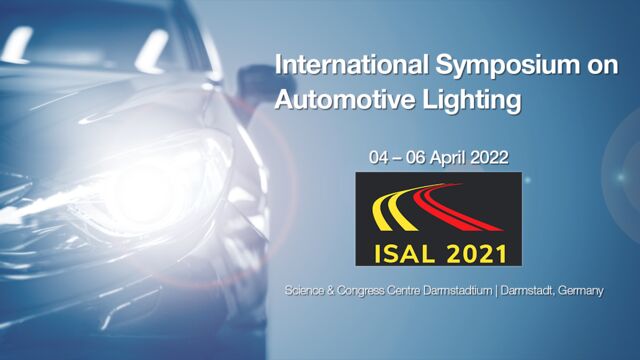 2022/03/28
Instrument Systems will be participating with a prominent booth, presenting a live demo of its high-end AMS Screen Imaging System. The latter combines the advantages of fast image-based measurement of light distributions with the LumiCam 2400B camera and classical, precise measurement with the AMS 5000 goniophotometer. We will also be showcasing our new 12 MP LumiCam 4000B imaging photometer for 2D high resolution luminance and color measurement, as well as our high-class spectroradiometer CAS 140D for spectral color measurement in automotive lighting applications.
We are looking forward to meeting you and discussing your applications in person!