Meet us virtually at Display Week 2021!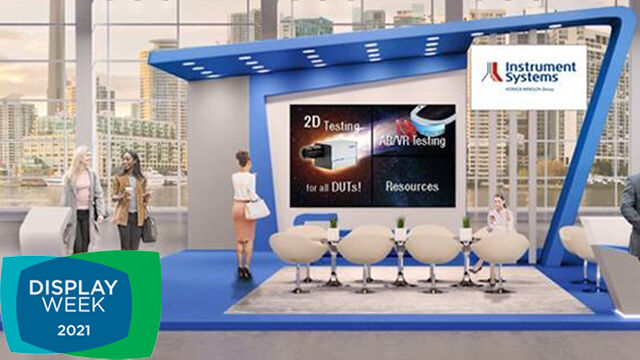 2021/05/09
From 17 to 21 May, Instrument Systems GmbH will put spotlight on applications representing the major trends in the display industry. The LumiTop systems with high-resolution camera and high-end spectroradiometer stand for unprecedented accuracy and high-speed 2D measurements. Our broad portfolio is tailored to e.g. AR/VR applications, quality control, automotive applications, or production testing.
Besides visiting our virtual booth, we invite you to join our short course on May 20: "Fundamentals in Display Metrology" – a lecture from basics to current topics of test methods to analyze display performance parameters, given by Instrument Systems together with Radiant Vision Systems and Konica Minolta. Learn more
Moreover, on May 21, Dr. Tobias Steinel will hold a presentation about "Color Uniformity of µLED Displays: New Color Calibration Concept for Fast and Accurate Optical Testing".
For more information, please click here.