Company Anniversary - 30 years of dedicated work for Instrument Systems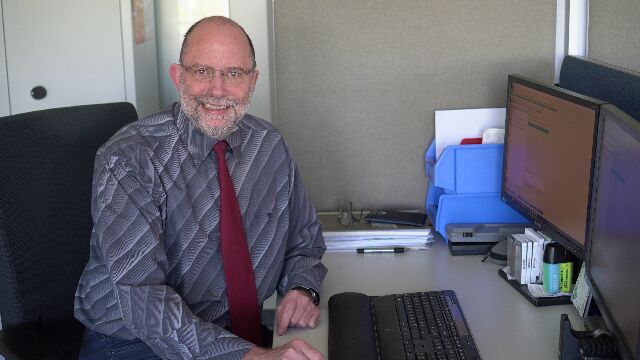 2020/05/24
Our employee Michael Gallenberger celebrates his 30th anniversary for our company. Way back when Michael started at Instrument Systems, we only had six employees which is a striking contrast compared to the roundabout 250 colleagues who are dedicated to their work today. Michael for sure has seen many changes in the company and has contributed to the wellfare and growth of Instrument Systems in a tremendous way. Actually, it's quite rare for people to loyally work for a company for such a long time.
"30 years ago I was recruited by Instrument Systems to set up the production in the electrical engineering sector and for the final development of products in accordance with safety standards and regulations. In the first years, every member had a wide range of different tasks, I for example, was responsible for the warehouse management in the electrotechnical area and the task of work safety.
During this long period of work for Instrument Systems, I had the opportunity to develop and take courses and seminars for the certification of my work. As the company grew, the individual areas of responsibility became larger and I am now responsible for the Product Compliance department. I want to express my thanks to all my colleagues, who have worked together with me, some of them for more than one or two decades. I think we did a great job together. I dearly wish our company continued solid growth."
Life changes, but Michael has stood together with us during all the company's ups and downs. In May 2020, it's been three decades since Michael has started working for Instrument Systems. He has been an essential part of our organisation's journey and success. We are eternally grateful for the dedication and passion he has shown.
Thank you for being with us, dear "Galli".