VCSEL Far-field Measurement
Flexible and precise testing of IR emitters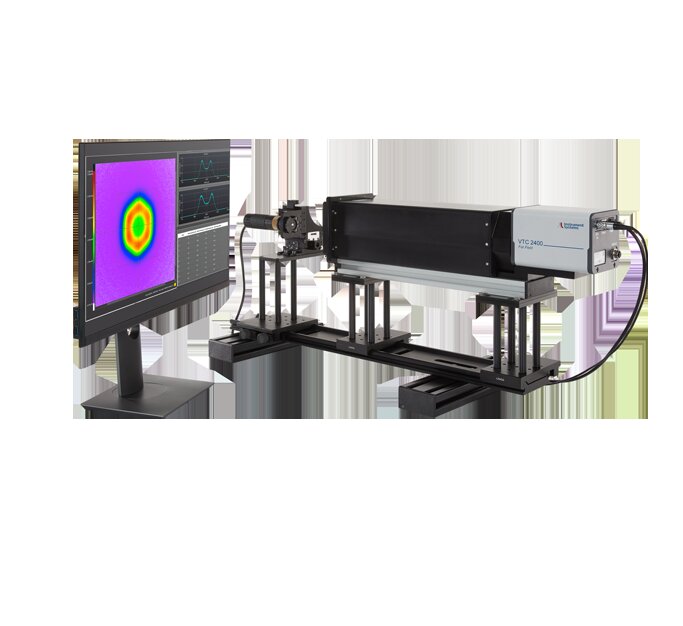 All-in-one solution for 2D radiation analysis of IR emitters
The VTC 2400 system was specially developed for high-resolution 2D radiance measurement. It is recommended in particular for precise determination of the radiation intensity distribution [W/sr] of IR emitters or VCSELs in the far-field.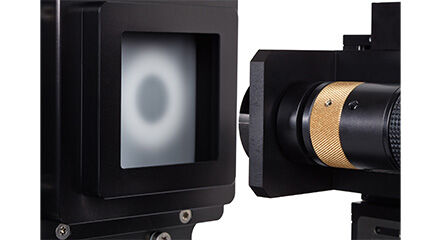 It combines a light-permeable screen with a monochrome camera specially designed for measurements in the near infrared range. A robust, light-shielding housing protects the test system from dust and ambient light, so that it can be used both in the lab and production environment.
Due to the housing, the distance between the camera and screen is set at 400 mm. The test sample can be positioned at a variable distance from the screen.
Key Features:
Absolute radiant power [W]
Comprehensive analysis of the beam profile in the far-field
Light-shielding housing for easy integration into production environments
Integrated scratch and dust protection for the transmission screen
Requirements
The wide range of test parameters and stringent specifications in industry standards make very high demands on VCSEL test systems.
Our traceably calibrated, high-precision test systems have a minimal absolute error budget. The full performance potential of VCSELs can thus be fully exploited while ensuring reliable operation.
The test system is of modular design and can be adapted to customer requirements. It also enables fast cycle times in production lines.
System configuration
A measuring setup for the far-field analysis of VCSELs typically consists of the following components:
| Component | Description |
| --- | --- |
| Camera | Infrared camera VTC 2400 for VCSEL far-field characterization with a resolution of 5 megapixels. |
| Light-shielding housing | Housing with integrated light-permeable transmission screen. |
| Calibration | Calibration traceable to national standards such as PTB and NIST in the range 800–1000 nm possible. |
| Software | LumiSuite SDK for easy integration into customer-specific production processes. |
Advice on our systems
Our system experts will be pleased to provide competent advice on your particular application. Just ask us!