RC 100
Efficient production control for retroreflectors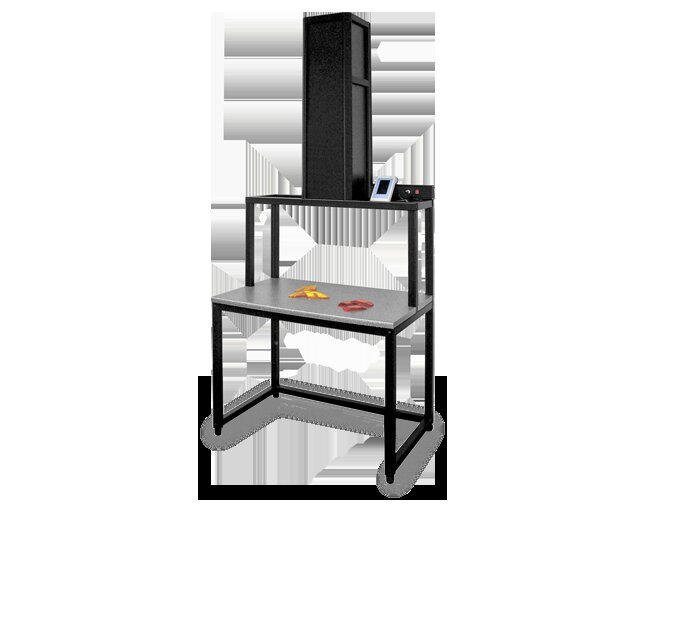 RC 100 Reflex Checker – Online - Retroreflectometer
The RC 100 Reflex Checker was specifically developed to for testing the retroreflecting characteristics of retroreflectors used in the automotive industry. The main area of application is for adjusting and monitoring injection-molding machines in production control. That way, the RC 100 is capable to replace time-consuming measurement with goniophotometers and retroreflectometers in a photometric laboratory.
The instrument comprises an optical enclosure with shortened measuring distance. The optical unit is mounted on an assembly stage with a plate height of 750 mm. This provides convenient operation of the instrument while the user is seated. The manual control panel with touch screen for setting the instrument functions is connected to the measuring unit.
RC 100 – Product details:
Compact setup: The instrument can be placed directly in production settings thanks to the shortened measuring distance.
Insensitive to extraneous light: The instrument can be operated under ambient light conditions due to sample illumination by a bright flash-light source, use of a triggered amplifier, and the light-shielding enclosure.
Short measuring times: Complex setup and adjustments for the goniometer are no longer needed. The measurement is carried out in less than 0.2 seconds.
Comparative quality control of retroreflectors in production
Measurement of retroreflectors relative to a standard retroreflector that has been calibrated in a photometric laboratory in conformity with ECE R3
Monitoring components manufactured by injection-molding machines
Statistical quality control during production
RC 100 – Technical data
Specification

Description

Concept

Standalone test station without PC control

Measurement method

Reflection measurement based on reference standards with shortened measurement distance of 100 cm

Control

Handheld control with touchscreen and intuitive menu navigation

Measuring detector

V(λ) silicon photodiode

Illumination and viewing angle

0° / 0.333°

Measuring spot size

Approx. ∅ 90 mm

Dimensions

W x H x D: 1000 mm x 2330 mm x 600 mm

Options

Adapter plate for mounting the changeable retroreflector holder; custom designed sample holder

The detailed measurement conditions under which the specified values have been determined can be looked up in the data sheets and brochures or requested from Instrument Systems.