Strategies in Light 2020: Experience the new CAS 125 spectroradiometer for the first time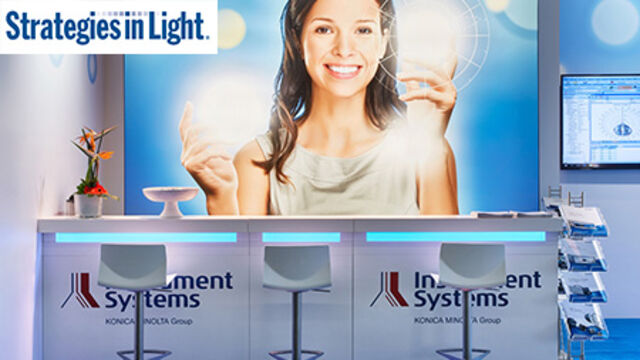 2020/02/04
Discover the opportunities of light at the Strategies of Light in San Diego! From February 11-13, 2020, Instrument Systems will be launching its new spectrometer CAS 125, presenting three innovative applications of light measurement technology.
MicroLED wafer testing:
With LumiTop 4000 Instrument Systems offers a measurement solution for µLED wafer testing, which creates 2-dimensional and pixel-precise optical analyses! With a resolution of 12 MP it detects smal defects and, in combination with a 100 mm macro lens, enables the rapid parallel analysis of µLEDs on a wafer. (Data sheet LumiTop 4000 with 100 mm macro lens)

NEW CAS 125 - LED/SSL measurements in recipe mode:
For the new CAS 125 spectroradiometer, Instrument Systems decided to equip the device with a CMOS sensor that is linked to a specially developed electronic readout circuit. This combination enables very low measurement times of 0.01 milliseconds while maintaining high long-term stability and accuracy. The novel "Recipe Mode" allows time-optimized control of the spectroradiometer as well as of the overall measurement system.

UV-LED calibration from UVA to UVC:
Instrument Systems is the first provider worldwide to develop UV-LED calibration standards that can be traceably calibrated to the radiant flux. The portfolio of the approved ACS series based on LEDs ranges from the visible and infrared range to deep into the ultraviolet range.
For more information visit us at booth #716 or read our latest newsletter!