Integrating Spheres UV
Precise measurement of UV-LEDs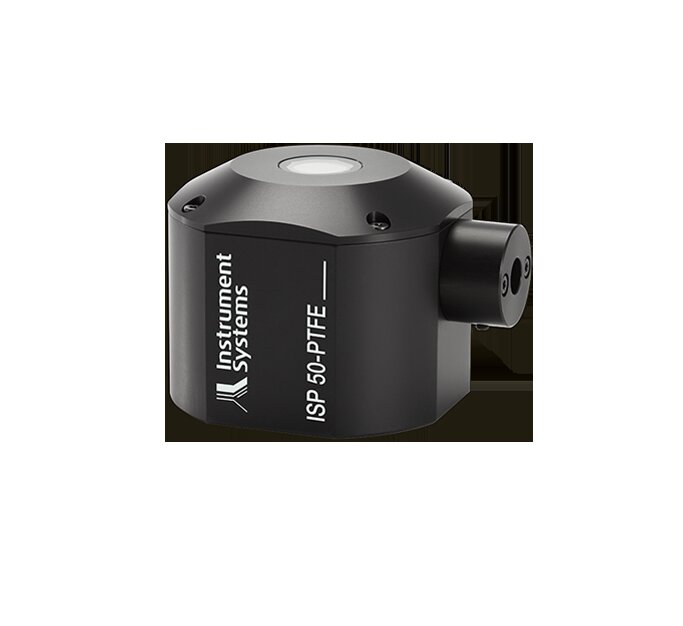 Integrating spheres with highly reflective PTFE coating
The UV portfolio from Instrument Systems comprises complete measurements systems for ultraviolet radiation in the ranges UV-A, -B and -C. A wide range of integrating spheres made of PTFE material in combination with high-quality spectroradiometers of the CAS series enable ultrasensitive measurements of UV radiant power down to 200 nm.
Each sphere is equipped with a set of measurement adapters for all relevant applications in the lab and in UV-LED production. The highly reflective PTFE coating ensures high throughput, also in the critical ranges UV-C and UV-B.
All UV measuring systems with PTFE integrating spheres are delivered with calibration traceable to PTB.
Product details:
Complete system solutions for UV measurement
Ultrasensitive measurement of UV radiation from 200 nm
High optical throughput with the use of highly reflective PTFE material
Stray light correction by state-of-the-art methods available as an option
Highly reflective coating also suitable for demanding measurements in the IR spectral range
Precise radiometric characterization down to 200 nm
Typical production applications for small ISP-UV spheres are, e.g. wafer probing and chip testing, for larger spheres single-/multi-chip testing.
PTFE spheres are used in the lab both in actual product development of UV-LEDs and for building reference systems for the production of UV light sources.
Technical data – ultrasensitive measurements with traceable calibration