Audit for Cameras & Spectrometers
Verification of luminance and color accuracy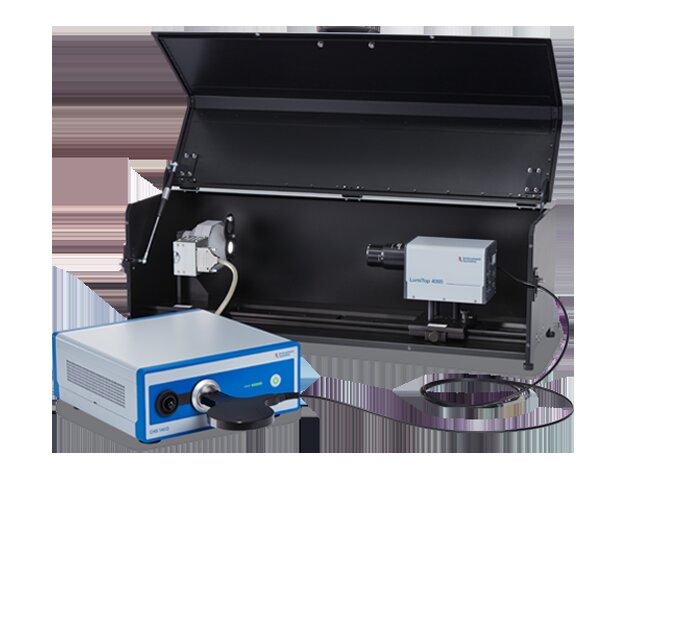 All-in-one system for incoming quality control and auditing of spectrally optimized imaging colorimeters or array spectroradiometers
The Instrument Systems audit station was designed for the simple and precise verification of luminance and color accuracy of imaging colorimeters and/or array spectroradiometers. This may take place in the course of incoming quality control (IQC) or a regular inspection (audit) of the instruments.
Key Features:
All-in-one solution for professional camera or CAS spectrometer audits
Light-shielded box
Homogeneous light sources and LED calibration standards with accompanying power source
IQC audit software
Automatic evaluation of results (pass/fail)
Requirements
Conformity of the instruments to specifications is a prerequisite for the functional capability and quality of measuring systems and the comparability of results. To ensure that the measuring systems operate within these specifications, in addition to inspection upon delivery or before first-time use, they should also be checked at regular intervals thereafter.
System configuration
A station for verification of the LumiTop 2700 and 4000 or of the CAS 140D typically consists of the following components:
Component
Description

Software

Special IQC software that handles the complete process sequence semi-automatically: from measurement, analysis and evaluation of the results (pass/fail) to the generation of a report.

Light-shielded box

Fully equipped box with an optical rail, tabs and distance gauge. Cable ducts to the outside are provided. The box protects the measurement from ambient light. Outside dimensions 920x335x323 mm³ (closed).

Camera audit light sources (optional)

Set consisting of homogeneous light sources (LED flat-field light source, LED-FS). The use of three different light sources is a prerequisite for the IQC process and software.

Spectrometer audit light sources (optional)

Set of three ACS-586/587 (LED calibration standard) with reference values for luminance and color coordinate. The use of three different light sources is a prerequisite for the IQC process and IQC software.

Power source

PSU 10 controller for stable operation of the LED-FS or ACS-586/587 with regard to power and temperature.

Imaging colorimeter
(not included in the system)

Spectrally optimized LumiTop 2700/4000 luminance and imaging colorimeter.

Spectroradiometer
(not included in the system)

CAS 140D-151 (VIS) for the spectral range from 360–830 nm, part of the all-in-one systems with LumiTop 2700/4000.
Incoming quality control and audits
This system solution from Instrument Systems geared to the incoming quality control and audit of all-in-one systems consisting of the LumiTop and CAS. It thus offers ideal prerequisites for reliable quality control and comparability of readings.