LGS Goniometer System
Determination of the spatial radiation properties of SSL light sources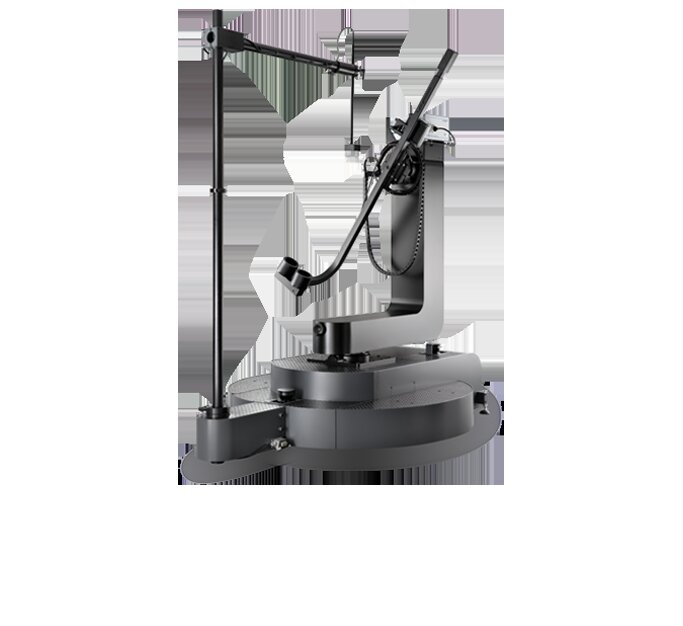 Configuration of a light lab for the comprehensive characterization of SSL products
LED lamps and luminaires are comprehensively characterized in development and quality control. The measurement of spatial radiation properties and luminous flux of these SSL sources is of equal interest, e.g. assignment to an energy efficiency class.
With its LGS series, Instrument Systems has developed a portfolio of far-field goniophotometers for general lighting that caters for all sample sizes, from the small LED module to the large SSL lamp. For many years our systems have been setting the standard in terms of precision and reliability. They are just as likely to be found in the light labs of established test labs as at renowned manufacturers and dealers of LED luminaires.
Key Features:
Precise and fast "on-the-fly" measurement with a high-performance photometer
Highest accuracy and flexibility due to a spectroradiometer
Integral power supply and electrical measurement of the sample
Configurable routines for recurring measurement tasks
Measuring logs and reporting functions.
Prize-winning correction procedure for position-dependent test samples
Conforms to CIE S025
Extensive accessories for sample handling
Requirements for the measurement of SSL light sources
For accurate determination of the spatial radiation properties and luminous flux of SSL sources, the angle-dependent properties must be comprehensively characterized. In general lighting the luminous intensity distribution of samples is typically measured in so-called C-levels.
The goniometric measurement system must satisfy many requirements:
Accurate and reliable measurement results
Reliable, angle-dependent determination of all spectral parameters, e.g. color coordinates, color temperature and color rendering index
Easy handling of the system
Powerful software for a wide range of analyses (e.g. energy efficiency) and export formats (e.g. IES, Eulumdat)
System configuration
LGS all-in-one systems from Instrument Systems are always individually configured for the proposed measurement task and tailored to the customer's needs. For typical measurement tasks, an LGS goniometer system comprises the following components:
Component
Description

LGS 1000 / 650 / 350

High-end type C goniophotometer for positionally accurate adjustment of test samples with a diameter of up to 2m and a weight of 50 kg.

DSP 200 photometer

Ultra-fast photometer of Lab Class L in acc. with the latest DIN 5032-7 (2017). Highest spatial resolution and best spectral adaptation. Equipped with Peltier cooling.

SpecWin Pro software

Comprehensive software package:

Clear visualization of readings
Export functions to Excel, IES, Eulumdat
Switch-on and stabilization routines for recurring measurement tasks
Extensive adaptable measurement logs and reporting functions

CAS 140D spectroradiometer
(optional)

High-end array spectroradiometer for high-precision photometric and colorimetric characterization of all types of light source. Reference measuring instrument in the LED industry

AC/DC sources and power meter (optional)

AC and DC sources of various different power classes for supply to the test sample.
AC and DC measurement of voltage, current and power

Sample holder
(optional)

Extensive accessories for diverse samples

Sample holder for standard lamp sockets
Universal sample holder for LED modules and luminaires
Sample holder for TEC adapters

Position correction
(optional)

Innovative correction process for position-dependent test samples. Proof of CIE S025 conformant measurement with a turning luminaire

Luminous flux integrator (optional)

Fast CIE S025/LM-79 conformant measurement of small samples with the LGS 1000 goniometer
Individual configuration
Instrument Systems offers customized solutions for SSL measurement labs and supports the user with expertise in the configuration and equipment of the premises in order to achieve highly accurate, reliable measurement results. The modular combination of measuring instruments, accessories and software caters for a wide range of measurement scenarios.
Our system experts will be pleased to provide competent advice on your particular application. Together we will find the right solution – just ask us!