VCSEL Characterization
Polarisation-controlled 2D detection of single emitters

AR / VR Displays Testing
A guide on the measurement solutions for head-mounted displays

Ensure Perfect Display Quality
Proven measurement solutions for all stages of the manufacturing process

Compact and more efficient!
User-friendly 2D Imaging Colorimeter

All about Speed
Extremely short testing times, best optical performance!

Close to you - worldwide!
Complete systems for the measurement of luminaires and displays

Instrument Systems – 35 years of the highest level of expertise for customized system solutions in light measurement technology!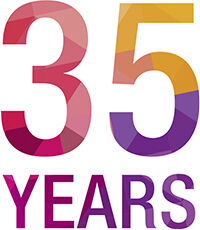 High-end light measurement technology –
indispensable for the manufacturers of consumer electronics, displays, VCSEL or laser-based systems, automotive lighting and LED/SSL modules
CAS series of high-precision spectroradiometers –
as proven reference systems for all light sources from UV to IR in thousands of applications
Fast imaging systems comprising cameras and goniometers –
developed for the spatially resolved acquisition of photometric and colorimetric values in display development and production
Comprehensive portfolio of infrared measurement systems –
the benchmark for individualized and reliable production tests of infrared sources such as NIR LEDs, VCSEL and laser
Traceably calibrated measuring equipment –
guaranteed quality according to DIN EN ISO/IEC 17025:2018 for accredited photometric test labs